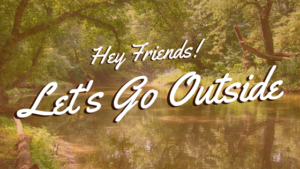 April 2: OLT Nature Walk and Reception
We hope you will join us on Saturday, April 2 for our Ozark Land Trust Regional Meeting in St. Charles, Missouri.
At 1:30 pm we will begin with a nature walk along an exquisite, permanently protected 100-acre property. You will enjoy over 2,000 feet of Katy Trail and Missouri River frontage with beautiful views of both riverfront woodlands and grasslands. Naturalists and our landowner partner will be on hand to offer walking tours of both the upland and riverside portions of the land.
From 4:00-6:00 pm, our group will migrate over to the Lewis and Clark Boat House for the OLT friends and partners wine reception. As you enjoy your libations we'll discuss OLT, our conservation work, and what motivates you to support conservation.
Please RSVP by Sunday March 27. We will send out parking and directions during the week of March 28.
RSVP Your Way:
RSVP via Facebook: https://fb.me/e/1FY45ZV52
Call (573) 817-2020 to leave a message.
RSVP via email: 

[email protected]
This is the first of three opportunities to meet up with us in person this year.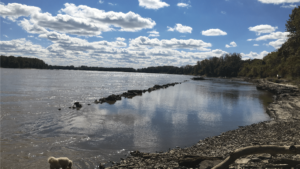 June & September: Annual Members Meeting
The weekend of June 18-19, we'll have our Annual Members Meeting in Springfield, MO.
On September 24, we'll get together in Fayetteville, Arkansas. We want to meet and get to know you wherever you are across our beautiful Ozark region. Watch for details on these meetings in future emails, on Facebook and on our website.
We're grateful to Mountain Dew for supporting ALL our in-person meetings and letting us all personally reconnect after two years mostly apart from one another.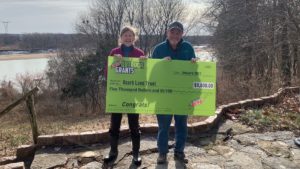 Why Do YOU Celebrate Protecting Nature? We Want to Hear Your Story!
There are so many great reasons to love nature and the outdoors. It can be the aesthetics of natural beauty, from the majesty of a great forest to the tranquility of a lake or the rushing of a river. Or maybe its the adrenaline pump you get from a run in the woods, cycling on a bike trail, or canoeing on one of the Ozarks' magnificent streams.
We love to tell you why WE love and protect nature, but we'd love to hear from you and tell your story in future e-newsletters. Send us some of YOUR favorite things about conservation and nature, whether in pictures or in words (or both!). In future editions, we'll share your stories, or photos, or even art that you've created that reflects your love of the outdoors.
Drop us a note with your thoughts at [email protected]. We look forward to hearing from you!
Call for Recommendations on OLT Community Leadership
As our Annual Meeting approaches, we want to remind you all that we encourage community involvement in Ozark Land Trust in many ways.
We have a Board of Directors like other nonprofits, but we also have a variety of committees, from finance to governance and conservation. We have a new Members Advisory Committee to help us share info and ideas of our supporters across the Ozarks.
If you or a friend are interested in our volunteer leadership opportunities, reach out and let us know. Contact Larry at [email protected] with your ideas and we can have a discussion about your role.

Last Chance for Target Circle Support for OLT
Attention Target shoppers! March is almost over but there's still time to vote for Ozark Land Trust. Let your online shopping habit help support your favorite land trust.
When you shop online at Target, you can vote for Ozark Land Trust with your Target Circle community points. Cast your votes today when you login and set your store location to any Target within the Ozarks region.
Visit: https://www.target.com/circle/dashboard
Voting ends on March 31st.