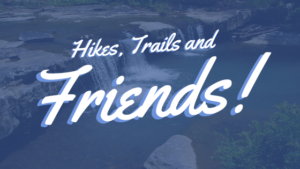 2021 was a whirlwind for OLT, as we learned lessons from 2020's onset of COVID and how we could move forward with our stewardship, new projects and conservation activities in a meaningful way.
Thanks to your support, we created some great opportunities and put into place new ways for better outreach and dialogue with the general public, and our landowner and other partners! Now on to a great 2022, and here's what's coming up!
April 2 St. Charles, MO OLT Nature Walk and Reception
Join Ozark Land Trust board, staff and friends for a nature walk on one of our beautiful protected properties above the Katy Trail and Missouri River. Then follow us over to the Lewis and Clark Boathouse on the river in historic  St. Charles for a reception for OLT supporters, partners, board and staff!
Learn more about the event details on our Facebook page!
Facebook: https://fb.me/e/1FY45ZV52
Thanks to Mountain Dew and its Outdoor Grants program for supporting our regional meetings in 2022!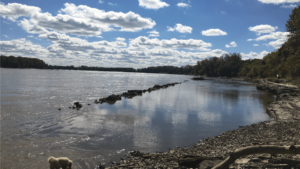 Clean Trails Grant for Sarcoxie, MO
We want to thank Extreme Terrain for providing OLT with a Clean Trails grant for land we protect in Sarcoxie, Missouri, to be used to build and clean trails with help from community volunteers. We appreciate the support!

Vote for OLT at Target Circle!
OLT was a recipient of support from Target customers who contributed to us through the Target Circle giving program in 2021, and we've been asked to participate again in the 1st Quarter of 2022! If you are registered for Target Circle and you're in an area that includes OLT on the Community Giving list, you can vote for OLT and we can receive support if we our vote totals qualify!
Visit: https://www.target.com/circle/dashboard
Save the Date for our Annual Members Meeting in Springfield, MO
For those of you in or near Springfield, MO or who want to join us, we'll be having our Annual Meeting the weekend of June 18-19.
Learn about our work in Southwest Missouri (and beyond) to partner with landowners, agencies and supporters to protect and restore lands across our beautiful Ozarks!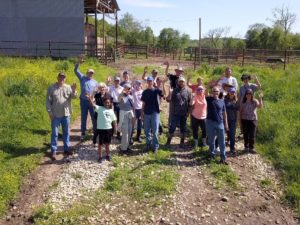 OLT Staff in Fayetteville, AR
We're pleased to announce that our Stewardship Specialist Abby Cyr is now based in Fayetteville. While Abby works across our region, we've wanted to have staff located in Northwest Arkansas for some time and now we are pleased that Abby is making Fayetteville her home!
So if you're in Arkansas and you want to meet our local staff member there, just let us know and we'll connect you with Abby!