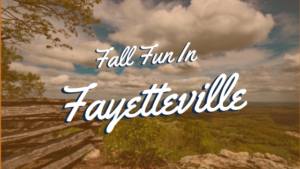 Fayetteville Fun: September 24-25
Our last Regional Meeting of the year, in Northwest Arkansas, will combine a couple great outdoors experiences and a reception afterward, where you can meet and get to know OLT Board, staff and fellow supporters!
On Saturday, Sept 24, we'll gather at 1 pm at New Pear Farm, a 200-acre agricultural property owned by OLT and where we and our partners are working to employ best practices for habitat protection and ecological restoration.
We'll travel from New Pear to our Bayyari Conservation Easement. Adjacent to the public park with the same name, this land provides an excellent nature experience and for you birders, you will learn about the many sighting opportunities here and along the adjacent White River.
Our final stop will be at Sassafras Springs Vineyard and Winery. We'll have a deck with beautiful views available to us and you can meet our wonderful Board members, OLT staff and just have a nice visit with other conservation supporters like you!
The Water: If there's interest and weather permits, we may have a nice lake float and pontoon ride nearby on Sunday. Details will be provided and dependent on how many register for this bonus event!
HOW TO REGISTER: Email our Conservation Specialist Abby Cyr at [email protected] and let her know (a) your name and the names of any guests, (b) your phone and email, (c) if your are an OLT supporter and (d) which of the events you'd like to attend.
We hope you will join us for this opportunity. Our 2022 Regional Meetings are generously supported by Mountain Dew Outdoor Grants!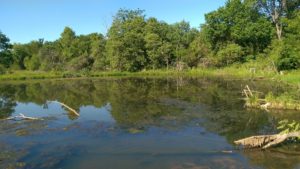 Remembering a Friend
The conservation community lost a longtime and passionate lover of nature recently with the passing of Judy Emily Woltjen. A devoted advocate for a clean environment and the outdoors, Judy shared her life with husband Duane, a former OLT Board member.
We wish peace to the entire Woltjen family. More information about Judy can be found in her obituary here, along with information for supporting those conservation causes dear to Judy and her family.
Board Updates
We want to congratulate our new OLT Officers: Karen Massey, President and John Klovern, Secretary. Nick Thurwanger remains our Treasurer.
We also welcome our newest Board members! Dr. Diana Gray is a physician who is a member of the Washington University School of Medicine (St. Louis) faculty; Danielle Hoefer is an attorney at Entergy (Little Rock); and Peter Hofherr is the CEO of St. James (MO) Winery. We are so grateful to have the benefit of such esteemed community leaders on behalf of OLT.
We also give thanks to outgoing Board members Connie Johnson, Jeff Rosenblum and Steve Schueppert, who have given such extraordinary service to OLT in a number of ways. Thanks all!
Digital Holler
If you are not a supporter of OLT, you may not receive our twice-yearly Ozark Holler newsletter.
We're offering a link to our newest issue below, which is all about the great partnerships in which OLT engages. Hear from a landowner, agency exec, foundation leader, donor, and fellow land trust leader, about the importance of OLT and land trusts in conserving our precious resources.
https://indd.adobe.com/view/1121a9d5-95d6-4ad1-93d7-fe4734f2e60d
The Holler is yet another reason to support our conservation work across the Holler. To receive it, click here and become an OLT member.