ORLT Supporters Raise over $15,000 in 24 Hour Give Ozarks Day Event!
ORLT supporters once again stepped up and met the challenge! Participating in #GiveOzarks, a one day online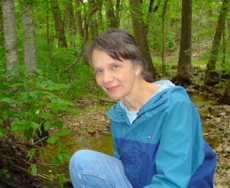 day of giving sponsored by the Community Foundation of the Ozarks on May 3, members and donors met a $5K match once – and then again!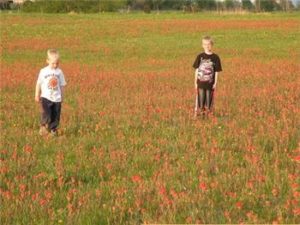 The challenge was to raise funds to support ORLT projects like the Sarcoxie Spring and Cave Preserve, and Woods Prairie. The effort was kick-started with 3 contributions to be matched up to $5,000. Board member and ORLT Founder, Gregg Galbraith, pledged his gift in memory of our past board member, Andrea Radwell.
Using social media, ORLT board members, staff and volunteers reached out to ORLT members, friends, and family and asked for their support of these projects. The response was fantastic! ORLT also won a $2,500 cash prize from a #GiveOzarks sponsor for terrific donor efforts.
At the end of the day, $15,474.19 was raised to conserve important Ozark lands. This work cannot happen with the support of people like you!

ORLT Welcomes Robert Dollard with His First Conservation Easement on the Huzzah Creek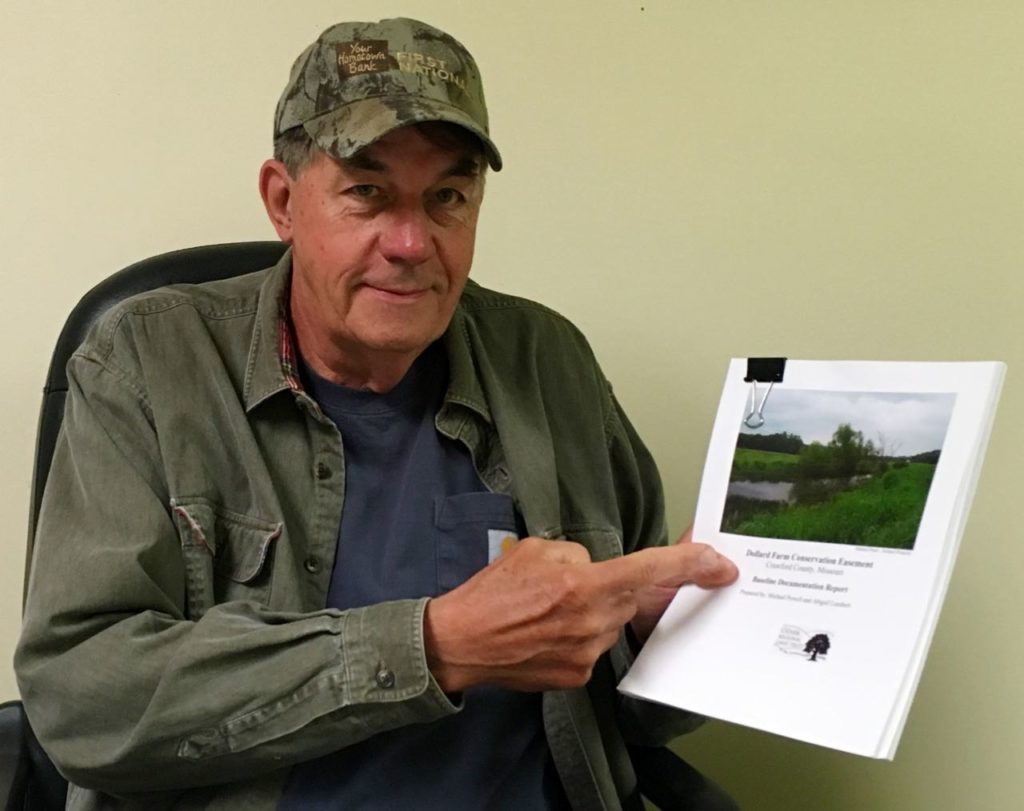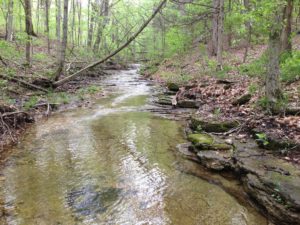 On May 17, Robert Dollard signed the first of two conservation easements to permanently protect his 160-acre farm. Mr. Dollard's farm has more than 1,700 feet of stream frontage on the Huzzah Creek, a major tributary of the Meramec River and a priority watershed for Ozark Regional Land Trust.
The property adjoins Mark Twain National Forest. More the half the property is forested, with a restored woodland, and the rest has important agricultural soils and is planted in crops. Because of the important soils, the Natural Resources Conservation Service helped to fund this project. ORLT's Abigail Lambert will continue work on conservation easement number two as Bob moves forward to protect even more of his land forever.
Join Us at ORLT's 2016 Membership Meeting and Tour on June 11th
You are invited to ORLT's 32nd annual membership meeting for fun, food, and art. In addition, you will hear about ORLTs exciting accomplishments over the past year, meet other members, staff, and board members, and even have an opportunity to visit a protected property.
Join us for the meeting at Compton Gardens in Bentonville, Arkansas, adjacent to Crystal Bridges Museum of American Art. The invitation and details are here.
Please RSVP by June 6th.
If You Haven't Already Renewed Your Membership…
Spring is that time to re-commit to Ozark Regional Land Trust and its important work to preserve the conservation legacy of the Ozarks. Memberships expire on May 31. We ask ORLT supporters to be generous again and renew your commitment to the Ozarks. Membership dollars support staff time in the fields, hills and streams. Your membership matters – things get done and land is protected because of you.
You may sign up online with ORLT's online membership page. With it, you have the option of paying yearly, or monthly.