When and Why We Ask for Your Support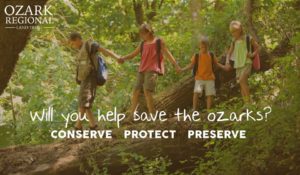 Funded primarily by private support and membership, Ozark Regional Land Trust relies on generous contributions to help conserve and protect the Ozark landscape in Arkansas and Missouri.
Giving to your favorite organizations is personal, so we offer several options. No matter how you support ORLT, we hope you take pride in knowing your investment will sustain and invigorate your land legacy for future generations.
Spring Annual Membership Renewal
Each May, members renew their commitment and provide the resources necessary for running the business of their land trust. This supports the activities necessary to assist landowners and communities save the natural beauty and history of the Ozarks. We thank members for giving annually and giving generously.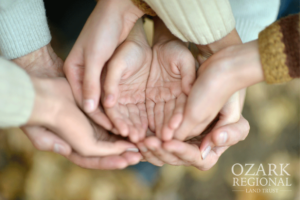 End of the Year Appeal
At the end of each year, we ask our friends and supporters for an additional gift to help grow the Land Trust's capacity or to support an important project that needs additional funding to complete. For the past two years, the appeal supported the Grow for the Future Campaign to meet the growing demands for conservation and help more landowners find options to conserve their lands. It was jump-started with a 3-year challenge gift from long-time ORLT member and easement donor, Mr. David Hartig. We thank all those conservation supporters who helped meet that challenge and ensure ORLT's growth. The end of 2016 will be our 3rd and last year for this special appeal.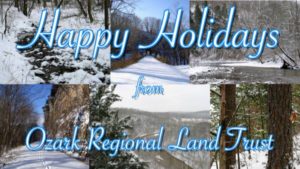 Bequests and planned gifts
We encourage members and supporters to remember ORLT through a gift in their estate and financial plans that benefit families and causes dear to their hearts. Last year, ORLT received a $98,972 bequest from Mr. Bruce Cornish's estate. Mr. Cornish was a longtime member and loved to explore nature and the Ozarks. His conservation legacy lives on through this estate gift.
Special project funding requests
From time to time, special sponsorship opportunities arise.One such opportunity came to ORLT via the Community Foundation of the Ozarks. On May 3, 2016 we participated in #Give Ozarks, a regional 24-hour on-line day of giving. Regionally, over $1 million was raised for community projects in the Missouri Ozarks and #Give Ozarks has become an annual event in Missouri. ORLT's participation brought new donors, new funds – and a special $2,500 prize gift – to fund projects on ORLT-owned land such as Woods Prairie and Sarcoxie Cave and Spring. At the end of the day, ORLT supporters gave $15,635.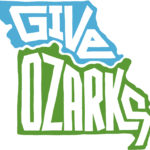 We are working hard in the Ozarks to conserve and protect critical landscapes for future generations. This important conservation work is not possible without your membership and support. Together, we make a difference.
Contact Ozark Regional Land Trust
Email: [email protected]
Phone: 573-817-2020
Mailing address:
P.O. Box 1512
Columbia, MO 65205
Office address:
2100 E. Broadway
Suite 217A
Columbia, MO 65201
If you have a donor-guided fund contributing to ORLT, please let your bank know about our new address (as of October 2015)

Members have a Blast in Bentonville!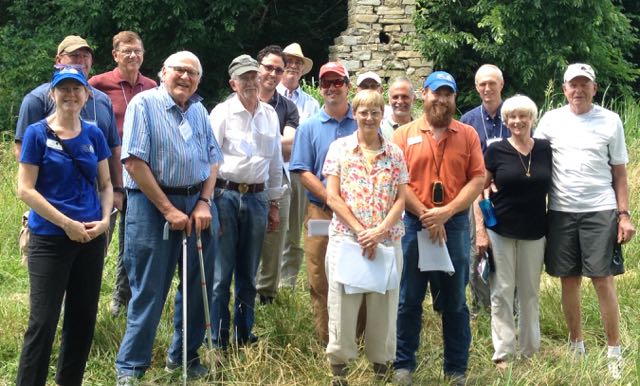 Members and non-members alike gathered in wonderful Bentonville, AR at Compton Gardens on June 11th to celebrate ORLT's efforts in land conservation and to learn more about its current projects.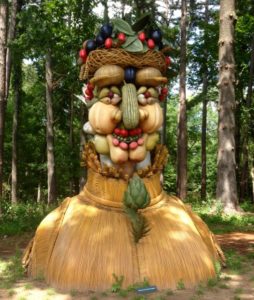 Nearly 75 people attended the meeting including many families with children who enjoyed visiting Crystal Bridges Museum of American Art as well as the Scott Family Amazeum which houses many fun interactive and educational exhibits that focus on the land and Arkansas culture.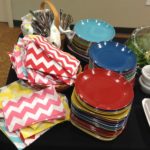 The meeting and lunch emphasized a "waste free" service with washable dinnerware, utensils, and napkins – all provided by ORLT member Louise Mann.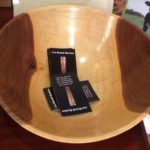 A small raffle was held which consisted of a pair of hand-crafted items by ORLT members, a wooden bowl created by Les Brandt and a quilt created by Sharon Morgan.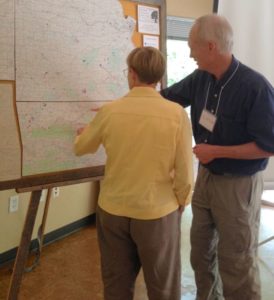 Two speakers outlined land conservation efforts in northwest Arkansas. Elizabeth Bowen of the Northwest Arkansas Planning Commission explained their regional conservation plan, and Matt Lindsey, co-owner of Natural State Streams, discussed mitigation and restoration efforts on Little Horse Creek – a property protected with an ORLT conservation easement. After the meeting, Matt gave a tour of Little Horse Creek so members could see the stream restoration first-hand.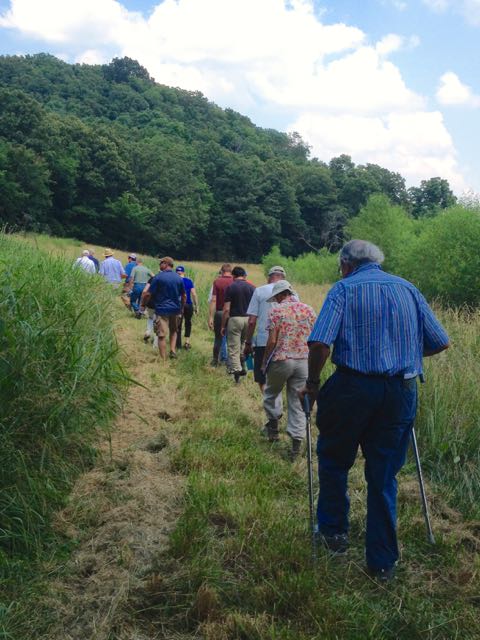 Finally, the members elected four new board members to help lead your land trust for the next 3 years: John Yarbrough (Little Rock, AR), Ann Korschgen (Columbia MO), David Taylor (St. Louis, MO), and Traycee Verdun-Chapman (St. Louis, MO).
Have You Renewed Your Membership Yet?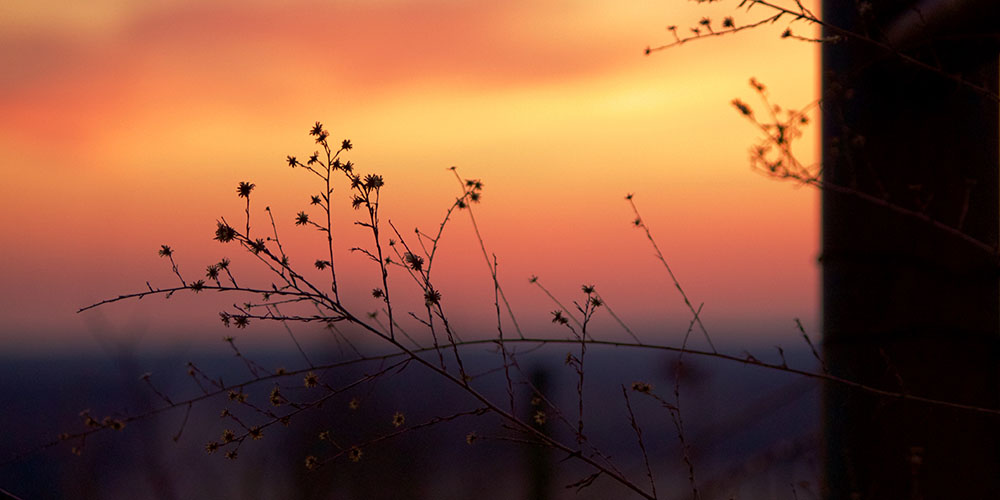 Spring is that time to re-commit to Ozark Regional Land Trust and its important work to preserve the conservation legacy of the Ozarks. Memberships expire on May 31. We ask ORLT supporters to be generous again and renew your commitment to the Ozarks. Membership dollars support staff time in the fields, hills and streams. Your membership matters – things get done and land is protected because of you.
You may sign up online with ORLT's online membership page. With it, you have the option of paying yearly, or monthly.