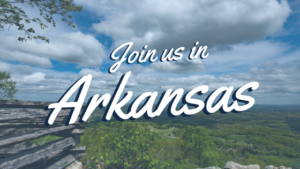 We hope you are planning to join us on September 24 for our Regional Meeting in Fayetteville, Arkansas. It will be a great opportunity to learn more about our partnerships in Northwest Arkansas and the work we do.
Arkansa Regional Meeting: September 24
On September 24, we will be visiting two of our protected properties followed by a reception at a great local winery. Visit OLT's New Pear Farm and learn how we're applying conservation practices to this working property. Then visit our riverside Bayyari Conservation Easement for a wholly different kind of land. And finally, join us at Sassafras Springs Vineyard and Winery for refreshments and to hear about OLT's latest conservation activities.
If you're interested in attending contact our Executive Director Larry Levin at [email protected]. We'll be sending maps and information to those who have registered the week before the event. Hope you can join us! 
Protecting the Huzzah
The great work that OLT has done in the Huzzah Creek watershed of the Meramec River in Missouri was featured in the recent visit to the area by the Fishers and Farmers Partnership.
Protecting soils and reducing nutrient runoff in the Upper Mississippi River basin, the partnership funds conservation practices of note to fulfill their mission. OLT and its partners have been the recipient of their funding for our work in protecting the Huzzah.
We're grateful for their continued support. https://fishersandfarmers.org