Don Kurz, a member of ORLT, recently published his 10th nature book, "Prairie Wildflowers."  This field guide covers the wildflowers of the tallgrass prairies of the 15 Midwestern states that are within this unique ecoregion. Don is a retired ecologist from the Missouri Department of Conservation and an avid photographer. He has spent more than 40 years taking photos of the scenic views, wildflowers, and natural wonders of the Ozarks and beyond.  
His new book has over 350 photos of wildflowers to help you identify prairie plants.  Three of these photos (Arrow-leaved violet, wood betony, and Texas greeneyes) were taken at Woods Prairie Preserve, owned by ORLT.
"Although Woods Prairie is small, it is of high quality and very diverse," Don said.  "When I visited it this past spring, I stepped out of my car and immediately found the prairie flowers I was looking for — Woods Prairie is magical!"  
Don's book can be found at Barnes and Noble or ordered from Amazon. where you can also explore his other books, including the "Scenic Routes & Byways of The Ozarks" and "Ozark Wildflowers."  For more information about Woods Prairie, check our website.
Check out Amazon for more books by Don!
The Schulze Nature Preserve is Open!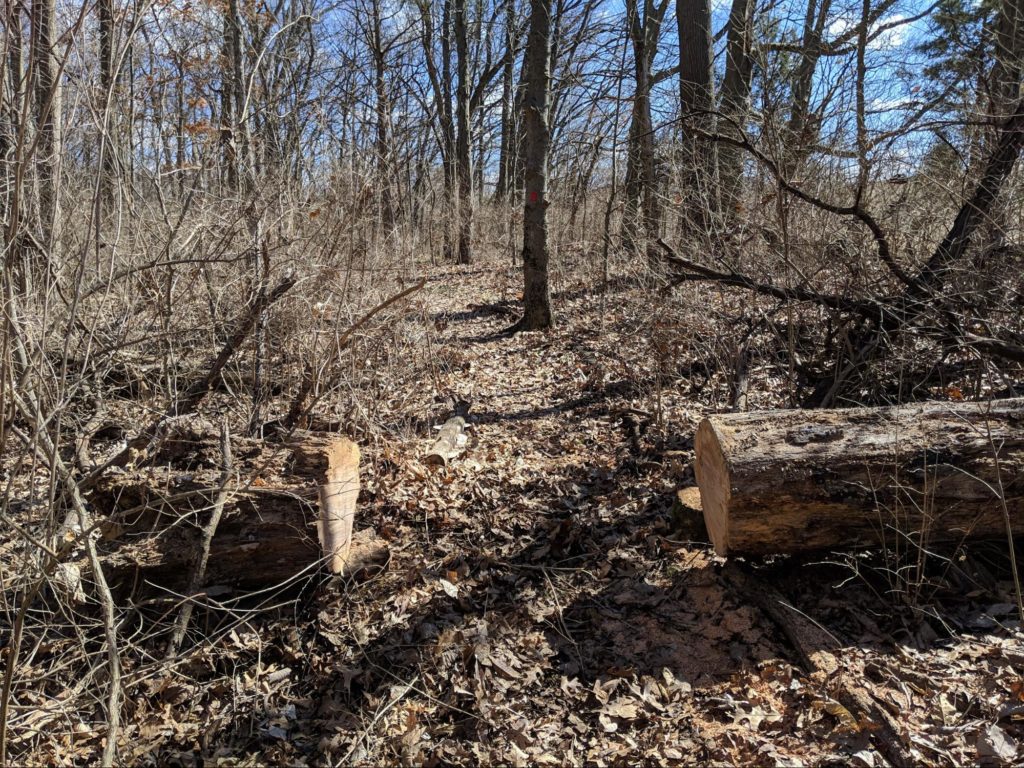 This winter's storms and recent winds took their toll on several of the trees at Schulze Nature Preserve. We're happy to announce that all of the downed trees have been cleared from the trails which are now open and ready for your enjoyment. Birds are singing and spring wildflowers are beginning to emerge so head out to Schulze Nature Preserve (370 M.E. Frick Drive, Washington, MO) and enjoy the nice weather!
P.S. – For directions, check out Google maps! There is a sign at the edge of the gravel parking area visible from M.E. Frick Drive
Honeysuckle Blitz Postponed!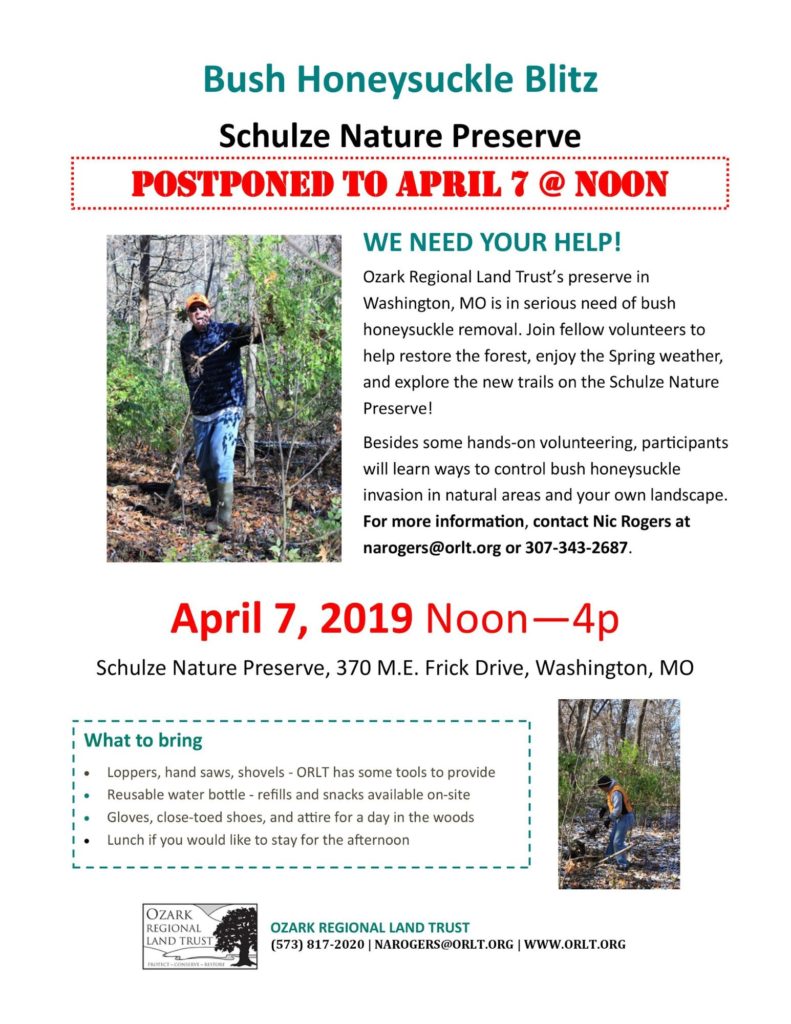 Can't come right at noon? That's fine! Come when you can! If there aren't people at the trailhead, head on down the Red Trail and you will find us working diligently to restore the forest.
Contact Nic Rogers at narogers@orlt.org if you are interested in attending or have questions.
Check Us Out On Facebook!

What's happening in your neck of the woods? Let us know on our Facebook page! You can find us here: https://www.facebook.com/OzarkRegionalLandTrust/
If you have photos from the Ozarks that you want to share with us (and possibly have shared on Facebook), submit them here using this form: https://goo.gl/forms/3rgET9qtM90Yyyr33/.
Donate Now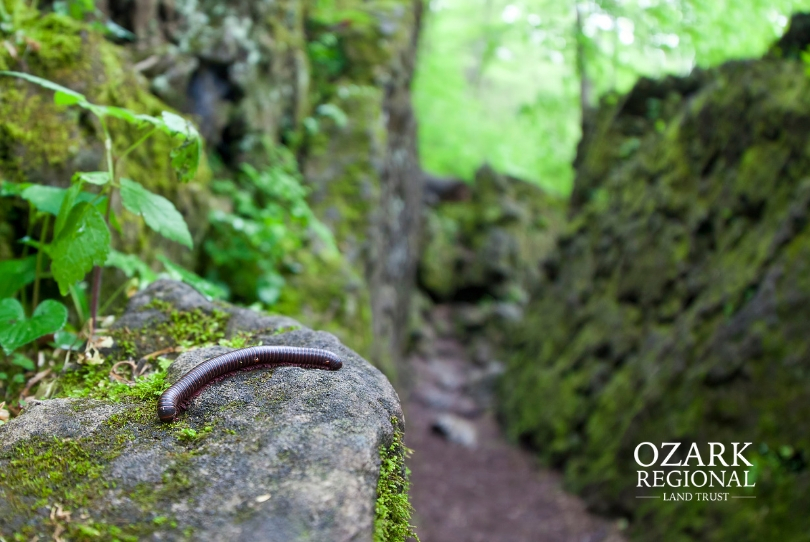 The work we've been doing for the past 35 years has helped ensure the land we manage will be conserved forever. In order to do this, we need to work now. The cost to conserve nature is going up. Securing lands from being developed and restoring damaged forests and prairies takes more money now than it did when we first started. It is more expensive to make sure our water systems are free from pollution and our public trails can be properly maintained for public access. Consider a one-time or recurring donation to Ozark Regional Land Trust and help leave better, healthier land for future generations.