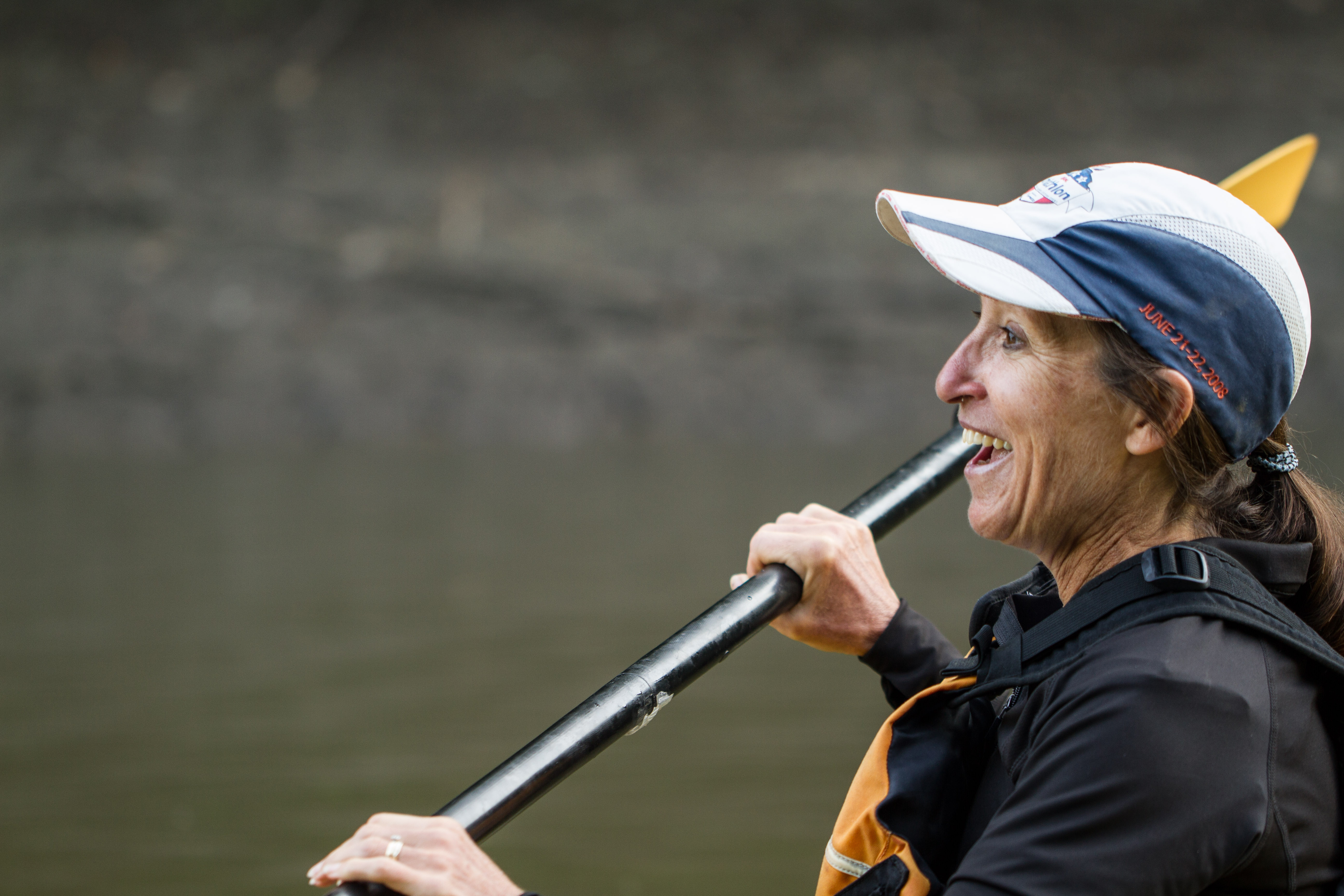 On an early Sunday morning in August, several ORLT members and staff gathered with kayaks and canoes to catch the peace and serenity of an Ozark stream. The sounds of gentle sloshing water on the creek bank and an occasional splash from dipping paddles could be heard in between the wake-up calls of the chickadees, wrens, robins, and cardinals on an unseasonably cool summer day. JP Scott, a videographer, was also part of the group. Last year, JP submitted a video in the Land Trust Alliance Video Contest highlighting many of ORLT's properties that your support helps conserve; we finished in the top 10 of over 50 submissions! JP was taking a video of an Ozark stream and interviewing our members in hopes of submitting another video this year. Out of the mist rising off the stream, right in front of their very eyes, the group saw an eagle fly by and scoop up a fish breakfast! It landed on the bank and vigilantly watched the flotilla pass by quietly, offering a chance for both to see each other up close and personal. For just that moment, the serenity of the creek became a microcosm of adventure! All too soon, the paddle had to end, but as the group parted on shore they made a pact to do it again real soon. Keep an eye out for news about the new ORLT video sometime this fall!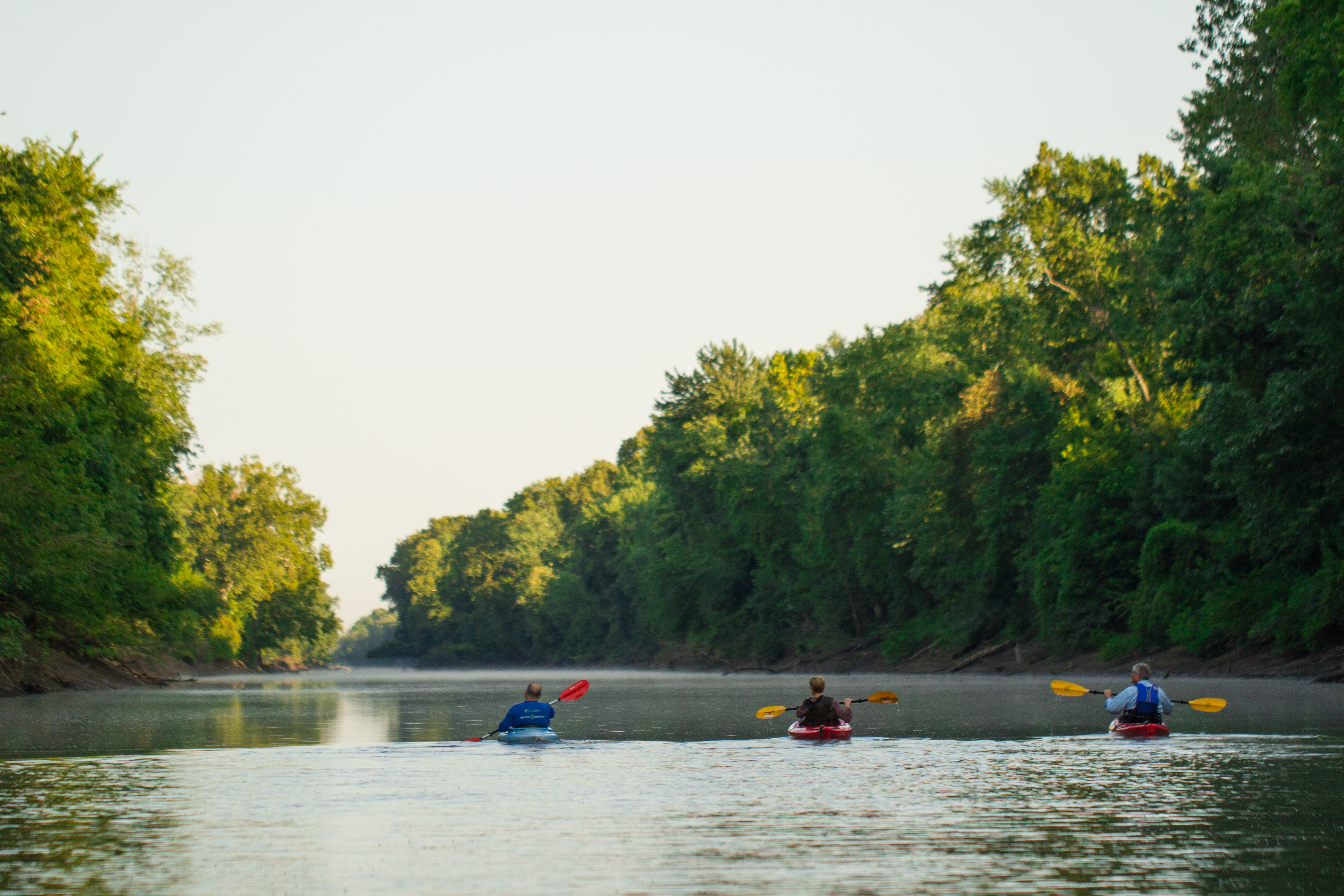 From Pancakes to Presentations!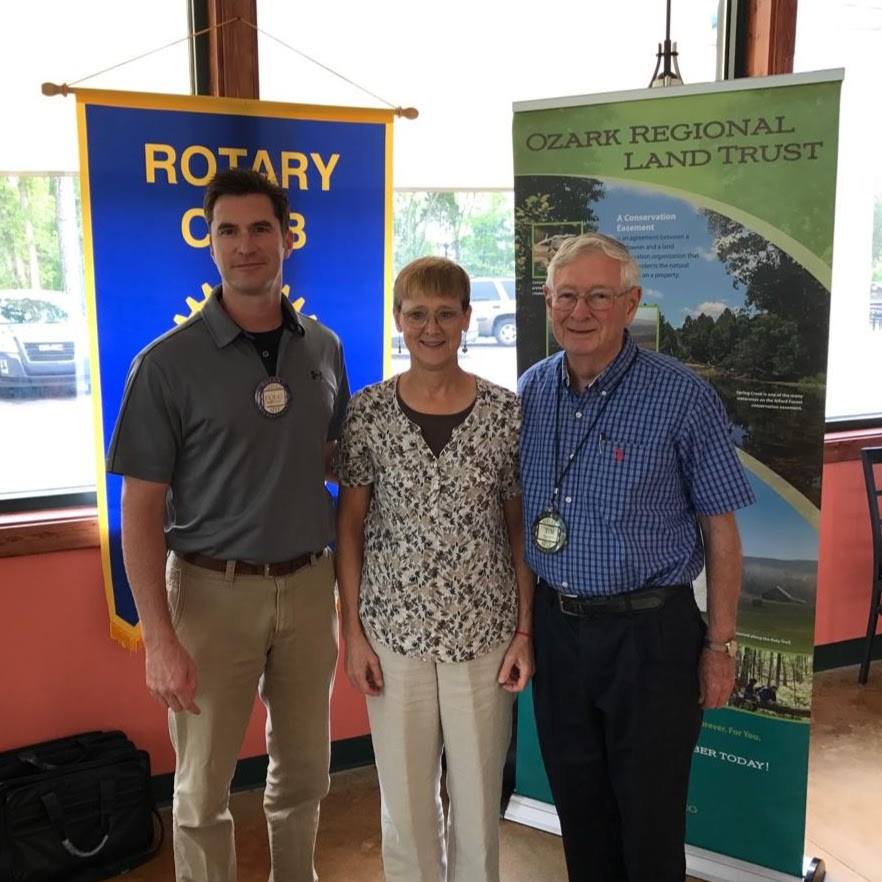 The ORLT Annual Meeting this past spring in Hillsboro, MO just happened to be held the same weekend as "Hillsboro Days", the town's annual Homecoming and Festival. As it turned out, ORLT member Tim Patterson, a Hillsboro Rotarian, was cooking up pancakes to serve for the community's celebration breakfast the Saturday morning of the ORLT Annual Meeting. Not ones to miss an opportunity for good food and connecting with an ORLT member, Peggy Horner, ORLT Executive Director, and Kathy Lee, Administrative Assistant, enjoyed a great breakfast served up by Tim and other Rotarians. That led to more connections as the end of July found Peggy back in Hillsboro, this time to give a presentation to the Rotary Club about land preservation, conservation, and conservation easements. Peggy's beginning to feel right at home with her new friends in Hillsboro.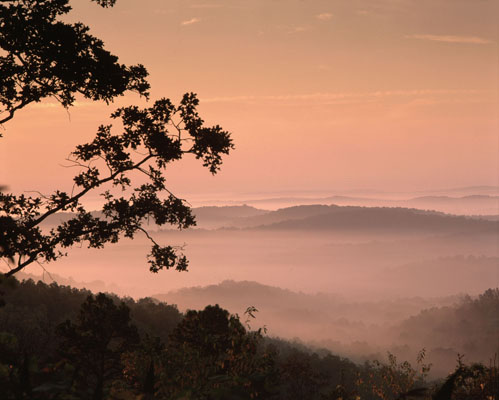 We have been busy gathering 2017 ORLT memberships! Is yours part of the pile? Sign up here today, to help protect the Ozarks for tomorrow. You can also mail in a donation and membership by clicking here. Here's to another year of preserving the Ozarks!