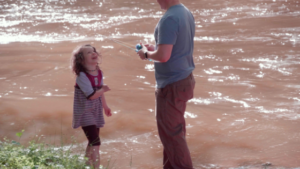 Greetings to all and we hope your 2021 has gotten off to a good start!
As you all know, our primary focus at Ozark Land Trust is to protect land across the region and to ensure that it retains its conservation values for generations to come. Over 30,000 acres have been protected by OLT since 1984, in partnership with conservation-minded private landowners — almost 1,000 acres a year of forests, watersheds, working lands like farms and ranches, prairies, and other kinds of open space.
The winter months of the new year provide us with an opportunity to work on a number of tasks before our monitoring work heats up (pun intended) in spring. And new projects have a life of their own, so they can speed up or slow down at any time. We thought this might be a good opportunity to share with you what our early months will look like, aside from our project and monitoring work.
Strategic Planning: Yesterday, Today, and Tomorrow
The last OLT Strategic Plan served us well from 2014-2019, and as with many such plans, we accomplished much, but not all, that we set out to do. So in late 2019 and into 2020, Board and staff discussed what the next planning process would look like. And in the fourth quarter of 2020, we retained an experienced land trust planning consultant to guide us through the next plan. The Board and its committees are meeting now with the goal of having a new plan in place by our Annual Meeting in late spring, so stay tuned!
Technology: Data, Airplanes, and More
One of the most exciting aspects of our growth as an organization is the use of technology to help us leverage our precious human resources. So in the last year, we have added a couple key tech-based components to our stewardship work.
Landscape is a conservation project tool that lets us keep all our new projects and monitoring work in one place, in a highly organized and efficient database with essential reporting capabilities  Upstream Tech and its Lens product allow us to monitor properties remotely, utilizing high-resolution aerial imagery. While we will continue to monitor our properties in person as well, the Upstream Tech tool is important for review between personal inspections; for times we cannot physically travel or get to properties (such as during COVID); and to check on any reported or possible violations of a conservation easement.
We also have placed a premium on choosing new technology that integrates with our existing applications, that we use now or plan to use in the future. For instance, our database for grants and donations, Little Green Light, integrates with both Landscape and QuickBooks. The Upstream Tech maps can be linked to our Landscape files for quick search and review.
Because your dollars are so important and precious to us, we strive to make our operations as efficient and constructive as possible. These tech solutions help us do just that. And for those gracious donors who provide us with resources to improve our technology footprint, we say: Thank You!
Outreach: Coalitions, Target and Maps
One of our goals beyond specific land projects is to help spread the word about conservation tools throughout the Ozarks. In Missouri, for instance, we belong to the Missouri Land Trust Coalition, an assembly of land trusts and other partner organizations that work to provide outreach and information to landowners and the public about what groups like ours do.
We also are pleased to be part of Target Circle's community giving program in this first quarter of 2021. If you are an online shopper through Target.com, you can vote for us as a nonprofit you support or like, and Target will award giving to a number of nonprofits as a result.
For more information, visit Target Circle
And finally, we're working on how to provide you with good map-based storytelling about our work. We've done a major overhaul and update of our sizable project map, used for public meetings and outreach. And we are involved in a cooperative effort with Magnificent Missouri to tell map-based stories, both online and in print, about the protected lands along the Katy Trail from the Confluence to Hermann, Missouri. By doing so, we can get more people, including landowners, interested in learning about tools to protect more of our exceptional resources along that corridor, which includes the bluffs of the Missouri River, beautiful inland holdings, and of course, scenic views of the trail itself.
Hopefully, this gives you a good idea of some of the things we work on when we're not doing projects or monitoring land. If you have questions or comments, as always, don't hesitate to contact us and we will be happy to chat about any and all of our work. Here's wishing you a safe and healthy 2021.
Sincerely,
Larry Levin
Executive Director
[email protected]