Murphy Conservation Easement Protects Healthy Forests and Critical Bat Habitat

Most of Dave Murphy's Clark County, MO farm has been in his family since the 1850s. Realizing the importance of protecting this landscape in perpetuity, Dave pursued a conservation easement with ORLT. The 376-acre farm features 240 acres of high quality, old-growth hardwood forests that existed in the region historically. These forests provide habitat for numerous plant and animal species native to the region and are within the known range of the endangered Indiana bat and gray bat.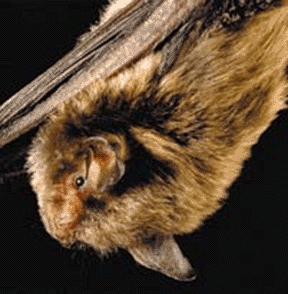 It is within a short distance of the Sodalis Nature Preserve, home to the largest hibernaculum of the Indiana bat in the world. The property also features 60 acres of grasslands, several fishless ponds, 30 acres of no-till cropland and almost a mile of frontage along Shaffer Creek. The Murphys are exemplary conservationists, managing the forest according to a carefully developed and approved stewardship plan.
The farm earned Missouri Tree Farm of the year in 2010 and is enrolled in Missouri's Agriculture Stewardship Assurance Program. The property hosts an abundance of wildlife, including federally protected bat species. The conservation easement will ensure that the forests will never be converted to other uses and will continue to provide habitat for wildlife. The Murphy conservation easement expands and enhances a network of protected lands in Clark County that collectively provide over 6,500 acres of valuable wildlife habitat.

This land is being conserved, in part, by funding and technical assistance made available as mitigation for impacts caused by the construction and maintenance of the Enbridge Pipelines, LLC, Flanagan South Pipeline in partnership with the United States Fish and Wildlife Service.
Indiana Bat Facts
Myotis sodalis, the Indiana Bat, has been an endangered species since 1967. Much of this is due to the disruption of hibernating bats in local cave systems by humans, resulting in the deaths of a significant portion of the bat population. The largest hibernation caves can house 20-50 thousand bats and there are only a few of these caves. Large contributors to the decline of the Indiana Bat are the commercialization of cave systems, the loss of summer habitats, pesticides, and white-nose syndrome.
White-nose syndrome is a disease that has claimed the lives of over a million bats since 2006. The illness is fungal in nature and is identified by its white color found on the noses and wings of affected bats. Since it's discovery in New York 13 years ago, white-nose syndrome has spread widely north, south, and west. Read more about white-nose syndrome.
The Indiana Bat weight about the same as an American quarter and have a wingspan of up to 11 inches. They enjoy feasting on insects surrounding water such as lakes, rivers, and streams. They are brown and black in color and often roost in the peeling bark of dead and dying trees during the summer. They're found in Alabama, Arkansas, Connecticut, Georgia, Illinois, Indiana, Iowa, Kentucky, Maryland, Michigan, Mississippi, Missouri, New Jersey, New York, North Carolina, Ohio, Oklahoma, Pennsylvania, Tennessee, Vermont, Virginia, and West Virginia.
Find out more by checking out this page on Indians Bats (https://www.fws.gov/midwest/endangered/mammals/inba/index.html
More Bats at Elixir Farm!
Conservation easement landowner, Daniel Roth, sent us this video of Big Brown Bats (Eptesicus fuscus) roosting in the hay barn at Elixir Farm in Brixey, MO. Elixir Farm sells organic and biodynamic certified produce and grass-fed beef.
This season, for this reason, do "More." – Give to ORLT on #GivingTuesday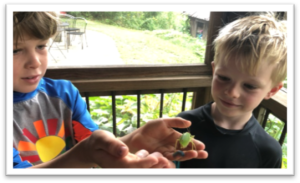 In order to ensure there is MORE for later, we need to prepare now.  The cost to conserve nature is going up.  Securing lands from being developed and restoring damaged forests and prairies takes more money.  Making sure our water and rivers are clean from pollution is more expensive.  Keeping trails maintained and available for public access requires more funds.
If you want to leave MORE land conserved for the next generation, will you consider contributing MORE to Ozark Regional Land Trust during this year-end appeal?  Help leave this legacy for your future.  You can even double your year-end gift this year.  Thanks to an anonymous donor, on one day only, your gift will be matched, dollar for dollar up to $5000.00!  On #GivingTuesday, the national day of online giving, Tuesday, November 27 you can contribute online at www.orlt.org and see your gift doubled.
Here's how to give more:
Impact "More" on Nov. 27th by giving online for #GivingTuesday, the national online day of giving.
Be a part of the national movement!   Log on to www.orlt.org/donate to make your gift and help us meet the match goal.