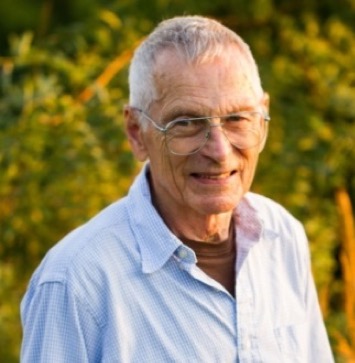 Duane W. Woltjen was a Mechanical Engineer designing machinery and metal products prior to his retirement in 2000. Duane is a founding member of the Ozark Chapter of the Sierra Club, and co-founder of Fayetteville Natural Heritage Association.  He has led over 200 volunteers in the design, and construction of 32 miles of the Ozark Highlands Trail and 10 miles of the North Sylamore Creek Hiking Trail.
Duane holds a BSME from the Missouri School of Mines and Metallurgy, as well as MBA hours at Washington University. Duane was raised in rural Florissant, Missouri as it transitioned from highly productive farms to the present urban environment.  He was an active and ardent opponent of Meramec Dam.
Duane enjoys the outdoors to the fullest including small game hunting, caving, backpacking, and canoeing. He currently leads others in conservation and hiking trail construction/maintenance with the Ozark Highlands Trail Association, and he remains an active former board member of the Ozark Society.  Duane brings to the board a wealth of professional and personal experience in preserving the Ozarks.