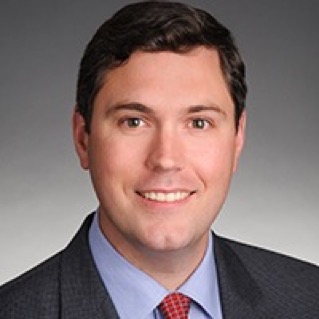 Brian Weaver is a transactional attorney and partner with Stinson Leonard Street in St. Louis, Missouri. His experience includes representing private equity, public companies, developers and nonprofit organizations in navigating loan and real estate matters. He works with management teams, finance departments, tax departments and internal legal counsel to identify and implement best practices and creative legal solutions.
Brian has substantial experience helping clients navigate transactions that generate state and federal historic rehabilitation tax credits, state and federal new markets tax credits, and state and federal renewable energy tax credits. Brian received his B.A., cum laude from American University and his J.D., from the University of Missouri-Columbia.
Brian's family has a long history in the Ozarks Brian enjoys camping, fishing and exploring the Ozark Region.    He believes that protecting and restoring wild areas is in harmony with the goal of making urban areas vibrant. He is excited to be involved with ORLT in protecting the land for future generations.