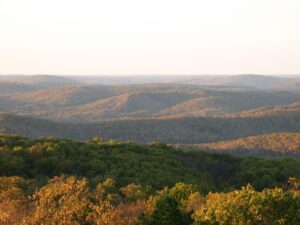 Dear friends:
In this holiday season, we are especially grateful to you for your ongoing support of conservation in our beloved Ozarks.
You are our partners in preserving the forests, farms, watersheds, open space, and other resources that offer essential habitats and opportunities for all of us to live, work and play in a truly special region.
No matter whether you support conservation on Giving Tuesday next week, or otherwise during the year, you are contributing to healthier, more resilient lands, waters, and communities.
On behalf of the Board and staff, I thank you sincerely for everything you do in furtherance of OLT's work and for the protection of our beautiful and essential Ozarks.
Sincerely,
Larry Levin
Executive Director