What ORLT Membership Means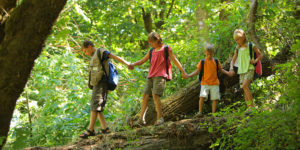 The Spring Membership Renewal Campaign has brought longtime friends and new friends to Ozark Regional Land Trust. From as far away as Washington State and North Carolina to as close as Jefferson City and Bentonville, ORLT members renewed their commitment to conserve and protect land in the Ozarks forever.
Your membership dollars fund the ongoing activities of the ORLT office:
Answering landowner calls
Managing grant funds for projects
Communicating the value of land trust work
Repairing infrastructure on ORLT-owned lands
Making ORLT-owned lands more accessible to the public
And how are we doing with the Spring Membership Renewal Drive?
75% of members have renewed their memberships – and we thank you very much.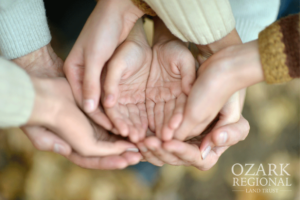 Membership renewal may be made on line at www.orlt.org or by mailing your check to the ORLT office at PO Box 1512, Columbia, MO 65205.
Members are the backbone of the ORLT organization. Each and every member is a valued part of the Land Trust family. Your membership is a key piece of the conserving and protecting lands in the Ozarks of Arkansas and Missouri – please renew today.
Contact Ozark Regional Land Trust
Email: [email protected]
Phone: 573-817-2020
Mailing address:
P.O. Box 1512
Columbia, MO 65205
Office address:
2100 E. Broadway
Suite 217A
Columbia, MO 65201
If you have a donor-guided fund contributing to ORLT, please let your bank know about our new address (as of October 2015)

Land Permanently Conserved to Save Indiana Bats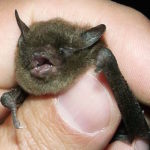 You wouldn't think a home improvement warehouse has much to do with endangered bats. But, in the case of the new Menards distribution center in Sullivan, MO, it has everything to do with them.
From the U.S. Fish and Wildlife Service (USFWS): The Indiana bat was listed as endangered in 1967 due to episodes of people disturbing hibernating bats in caves during winter, resulting in the death of large numbers of bats. Other threats that have contributed to the Indiana bat's decline include commercialization of caves, loss of summer habitat, pesticides, and other contaminants.
In the process of obtaining permits to construct a new distribution center in Sullivan, MO, Menards, a lumber and home improvement company like Home Depot, was required by the U.S. Fish and Wildlife Service to mitigate the destruction of potential habitat of the federally endangered Indiana Bat. Their construction would impact about 75 acres of land. With this in mind, Menards decided to permanently protect nearly 200 acres of nearby land to the benefit of the Indian Bat.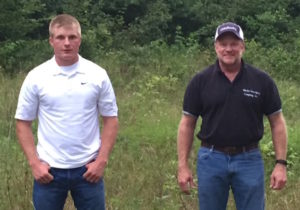 Enter Marty Marler and the Ozark Regional Land Trust. Mr. Marler owned forested land just sout h of Sullivan which contained vital habitat for the bats. And, Mr. Marler was willing to permanently protect it with a conservation easement. This easement would be held and monitored by ORLT in perpetuity with the goal of maintaining and improving the available bat habitat on the property.
The USFWS, Menards, Mr. Marler, and ORLT negotiated a partnership and legal document (the conservation easement) that would assure Indiana bats will always have a home in Sullivan. It was a win-win for all the partners - especially, our winged friends, the Indiana bats.
Volunteers Needed for Woods Prairie Seed Collecting Event

Friends, please join ORLT's Andy Thomas and Paul Tidwell to help collect valuable native wildflower seeds from ORLT's Woods Prairie Nature Preserve in Lawrence County, Missouri. Proceeds from the sale of these seeds are used directly to support protection of this spectacular never-plowed prairie.
Day one of the event has already taken place. Two evening outings remain and have been scheduled:
Thursday, August 11, 6:00 p.m. to sunset
Thursday, August 25, 6:00 p.m. to sunset
Please bring a couple of small buckets, hand-clipper, gloves, hat, sunscreen, water bottle, wildflower book, camera, and a friend. Children are welcome. Warm summer evenings are always beautiful and peaceful out on Woods Prairie.

Have You Renewed Your Membership Yet?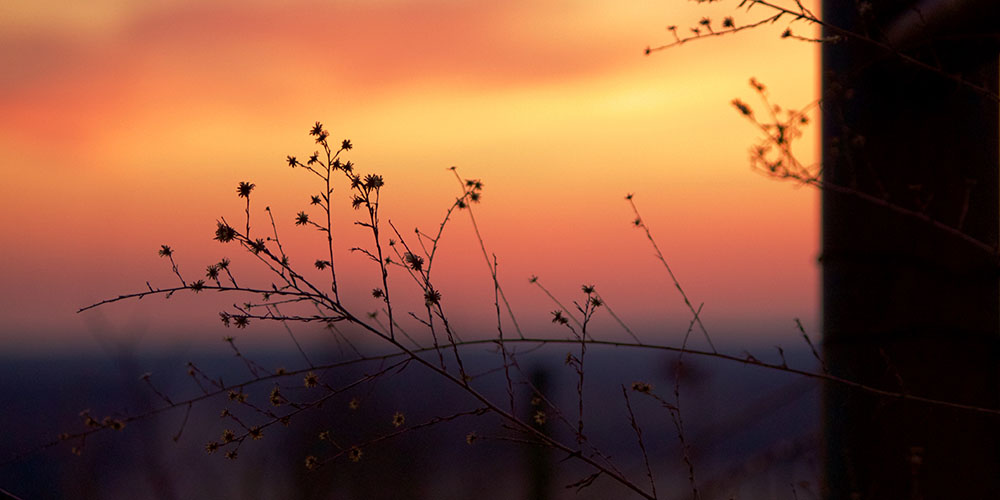 Spring is that time to re-commit to Ozark Regional Land Trust and its important work to preserve the conservation legacy of the Ozarks. Memberships expire on May 31. We ask ORLT supporters to be generous again and renew your commitment to the Ozarks. Membership dollars support staff time in the fields, hills and streams. Your membership matters – things get done and land is protected because of you.
You may sign up online with ORLT's online membership page. With it, you have the option of paying yearly, or monthly.